perancah papan
Rincian produk
Tags produk
Product Description of Scaffolding Plank
Scaffolding steel plank is one of the most important products in Hunan World Scaffolding.
Hunan World Scaffolding steel plank professional steel plank manufacturer.
And Hunan World Scaffolding steel plank for export and get a good grade reputation worldwide.
The Scaffold steel plank is an important part of the scaffolding. It is used as a walkway steel plank in the scaffolding system for construction safety.
The use of steel scaffold plank avoids the disadvantage of heavy water absorption and extreme slippery caused by rain on wooden scaffold planks.
The scaffold steel plank is connected with CO2 arc welding to against cracking and deformation, which to provide corrosion and rust resistance.
It is lightweight and high strength, easy to erect, and highly reusable. Both galvanized and ungalvanized you can choose depends on your needs.
The scaffold steel plank is made up of Q195~Q235 steel as raw material and is widely used in all kinds of scaffolding systems.
Product Specification of Scaffolding Plank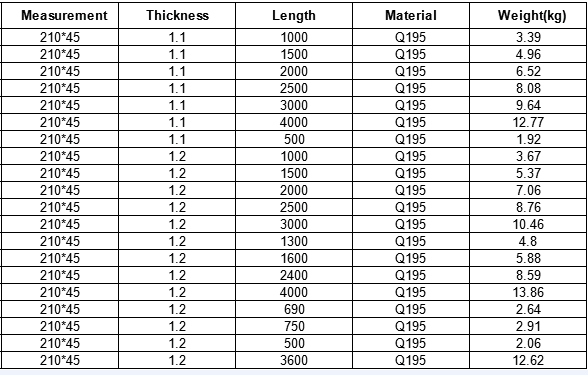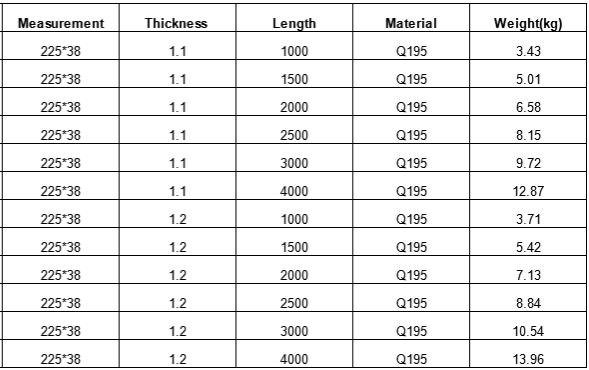 Product Features of Scaffolding Plank
1. Papan baja perancah digunakan untuk berjalan melalui sistem perancah atau meninggikan tangga pada perancah.
2. Steel scaffolding plank is pre-galvanized and welded with CO2 arc which  provide longer protection from deformation ,
    rustiness and corrosion.
3. Dapat memilih ukuran dan jenis dukungan yang berbeda sesuai dengan kebutuhan pasar atau pelanggan
4. Ringan dan daya dukung yang kuat.
5. Reinforcing rib design, strengthening the load capacity of the steel plank, patented hole design,
reducing the weight and ensuring good drainage.
6. Umur panjang, bisa digunakan selama lebih dari 5 tahun.
Product Manufacturing Process of Scaffolding Plank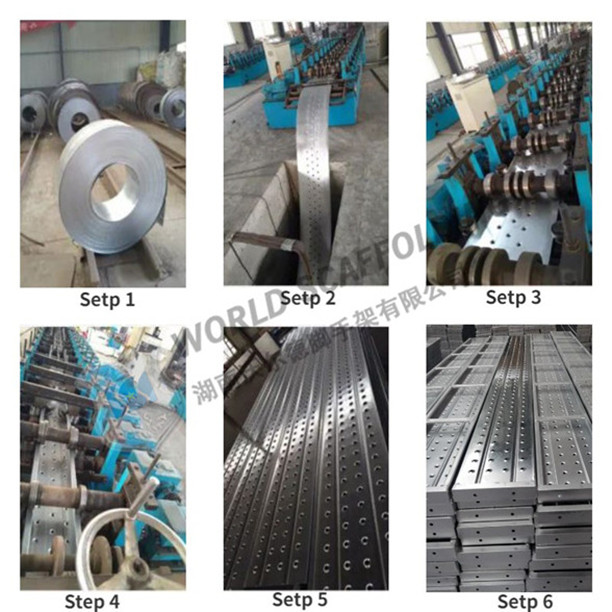 Product Certificates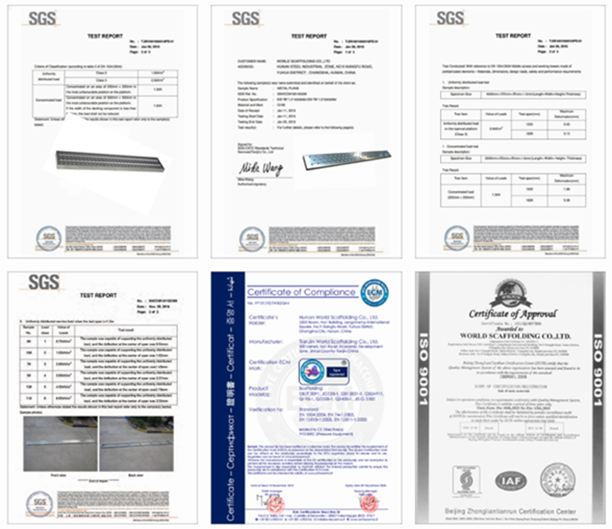 Stock of Scaffolding Plank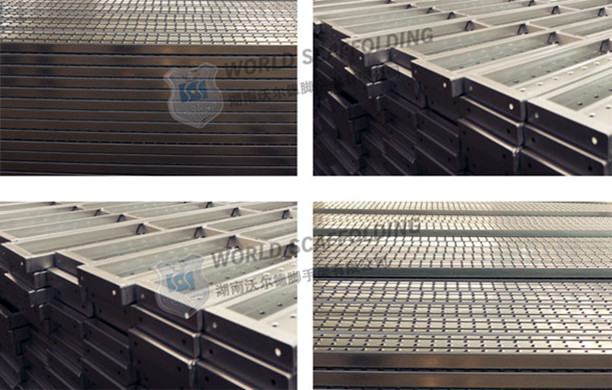 ---
: Sebelumnya
perancah Tabung
Lanjut:
jack dasar perancah
---