WORLD SCAFFOLDING
World Scaffolding Co., Ltd. is a subsidiary company of Shinestar Holdings Group, with design, production, sales, logistics into a whole as one of the leading engineering enterprises in China Project Materials. The company has independent R & D team, import and export rights, global sales network, can provide customers comprehensive scaffolding solutions.Products mainly include hot-dip galvanized steel tube, galvanized metal plank,hot-dip galvanized ringlock scaffolding, scaffolding coupers,frame system, steel props and so on, Product hot sales at home and abroad, is widely used in construction engineering facades, the building support, bridges, tunnels, chimneys, power plants, oil and petrochemical projects. In 2013, Shinestar Group entered into the construction scaffolding and galvanized metal plank industry, total factory located in Tianjin Daqiuzhuang Industrial Park, the factory has 10 production lines, processing lines, 4,000 square meters of production workshop, 4,000 square meters of warehousing and 10,000 square meters yard, the annual output of 200,000 tons, and have more than 10,000 tons perennial spot.In future, of "high-quality products is a bridge to the world" for the purpose, we will continue to provide customers with "the best quality of products, the most comprehensive sales service, the lowest market price" to enhance customer market competitive advantages. "Customer-centric, continue to meet customer needs, improve customer satisfaction" will as the long-term development basic strategic.
1

.Vision: to become the most valuable and most influential century enterprises.
2.Mission and social responsibility: to provide customers with competitive prices, qualified steel  integrated procurement service, to enhance customer market competitiveness.
3.

Aim: to treat customers well with service innovation; treat employees well with good personnel training.
4. Working concept: integrity, professionalism, dedication, hard-work.
5. Working ideas: lifelong learning, positive thinking and problem solving. Work focused and timely thinking.
6.

Organization: Shinestar people comply with corporate standards, the first to practice: start from the above, from myself, from simple things, start to move in the same direction, the correct implementation. "of the self-innovation.
7. Leadership style: long-term perspective, setting an example, good employment, good leadership and proper evaluation.
8.Business philosophy: based on talent and steel industry operations capacity to provide better price products and quality service.
9. Basic strategy: customer centered, improve customer service capabilities and customer satisfaction.
10.

Strategic objectives: until 2018, the sales revenue exceeded 50 billion, of which exports 1.5 billion, to create a strong sales and service network worldwide.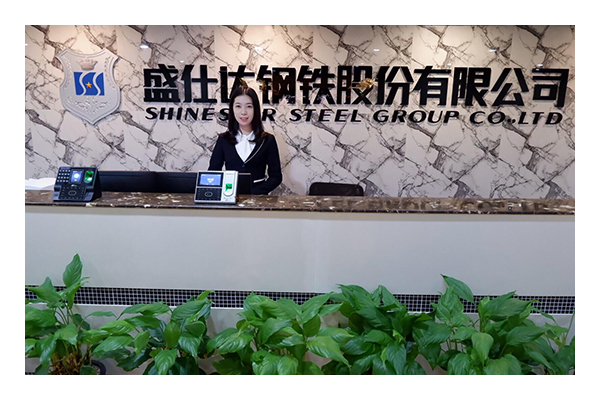 Shinestar holdings group, is a foothold in China, services the global large-scale steel production enterprise, is committed to global customers with high quality steel products and services. Business scope covers from the production, processing, storage, marketing, logistics, materials collection and management of project in the world, such as multiple links. In addition to the production of high-end steel products, Shinestar with rich industry experience, to provide technical support for the different projects and solutions. At the same time, provide for the customer, including risk control, cost control, warehouse management, efficient production scheduling, including the service as a whole. In the future, Shinestar will continue to work with global energy companies, oil companies, construction companies, for the global project, provide one-stop procurement services, ensure customers purchasing to the highest ratio of steel.