Ringlock Scaffolding
Product Detail
Product Tags
Ringlock Scaffolding are mainly composed by Standard, Ledger, Diagonal Brace, Base Collar, Joint Pin. Accessories have Staircase, Catwalk, Triangle Bracket, Heavy Truss, Reinforced Brace, Transom, Jack Base, U Jack etc, ringlock scaffolding usually have two usages, one is used as inner support of construction, another is erected as the out plateform for workers working.
Our ringlock scaffolding include M48, M60 two specifications with vary sizes, could meet your different demands, using high quality Q345, Q235 steel as raw material. The surface are hot dip galvanized,with high corrosion resistance, our ringlock scaffolding service life could reach 15 years.
Ringlock scaffolding has been one of the most widely used scaffolding system because of its light, stable, safety structure and long service life, are greatly used in building construction, stage construction, railway construction, airport construction, etc.

Ringlock Standards as the main part of ringlock scaffolding, are made by Q345 steel material, connected by joint pins, our ringlock standards have two out diameter 48.3mm(M48) and 60.3mm(M60) for your choice. Length have 500mm, 1000mm, 1500mm, 2000mm, 2500mm, 3000mm and so on, could meet your different height demand, and have 3.0mm, 3.2mm, 3.25mm such thickness, could satisfy diffenent projects requirement.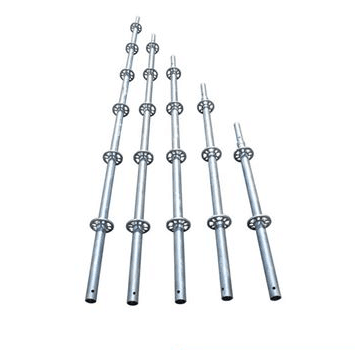 Our Ringlock Ledgers have two material for your choose, Q235 and Q345. If your projects require high, you could choose Q345 for ledgers, if your projects are normal, Q235's ledgers could meet your project demand. Also our ringlock legers have 300mm, 600mm, 900mm, 1200mm such lengths and 2.5mm, 2.75mm, 3.0mm, 3.2mm etc  thickness for your choice.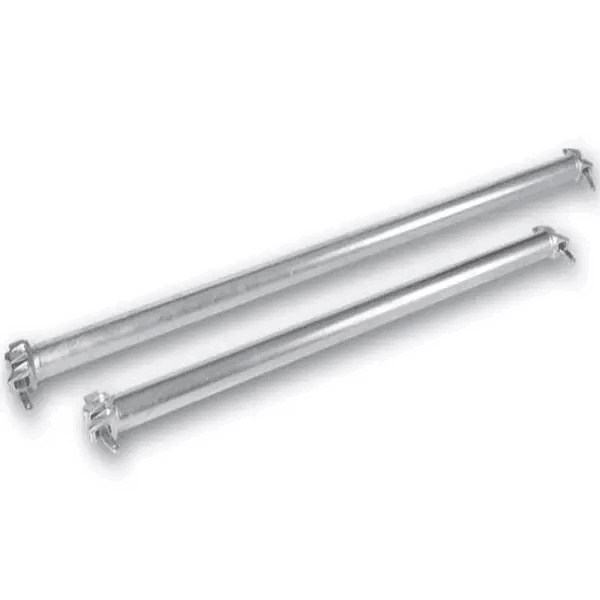 Diagonal Braces are used for bracing of Ringlock scaffolding, so as to make the scaffolding more stable. Our ringlock diagonal braces also have hot dip galvanized surface treatment and use Q235 as raw material, if you want Q345 ones, we also could prodcue for you. The ringlock diagonal braces lengths usually are 680mm, 900mm, 1200mm, 1400mm, 1570mm, 2070mm, 2570mm,  3070mm, and thickness usually are 2.5mm, 2.75mm.

In Ringlock, base collars are designed to sitting on top of the screw jack creating a lower node point.Our ringlock base collars use Q345 steel as raw material and hot dip galvanized surface treatment, very high quality.
Any size requirements are welcome to inquire:sales@hunanworld.com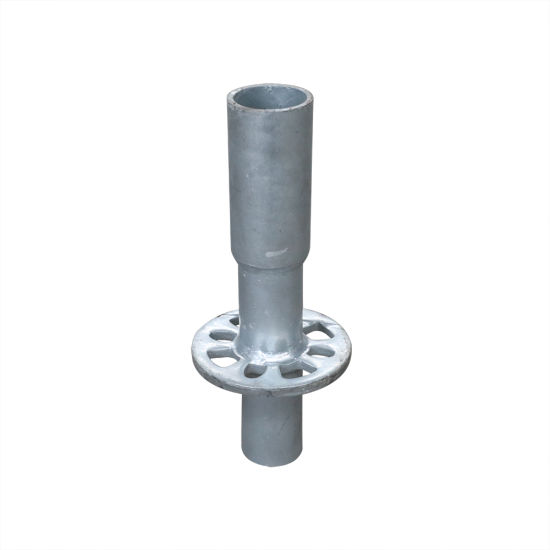 Our Ringlock Factory Show
Application Show
Certificates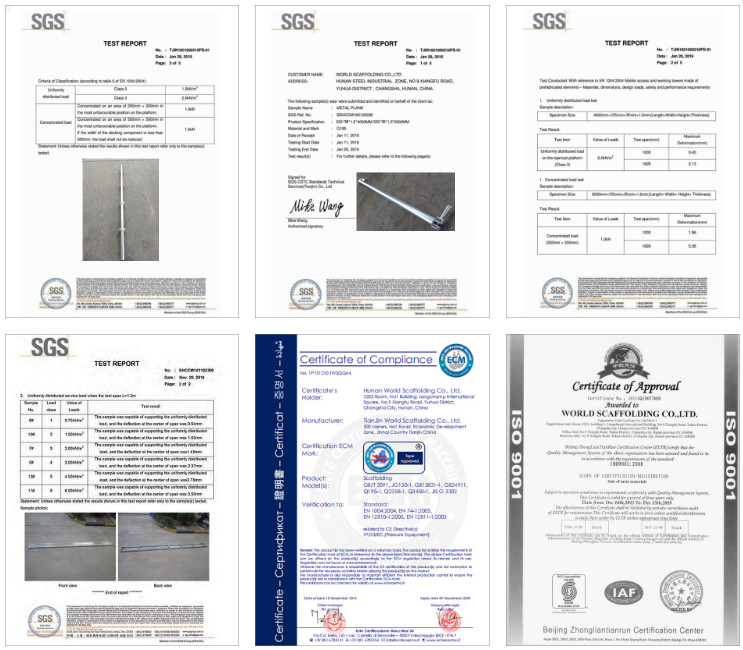 ---
Previous:
Tube & Coupler Scaffolding
Next:
Kwikstage Scaffolding
---